Since this autumn, Sibelga, as manager of the municipal public lighting network, is deploying "smart" light points in the capital. Remotely controllable, these new-generation luminaires will enable even more efficient management of public lighting!
On course for the smart city of the future!
After several years of research and deliberation, we've done it! The first connected light points will be activated on the Brussels public lighting network this winter. This firmly establishes Brussels as one of the leading cities in terms of intelligent management of public lighting, taking it a step further towards the Smart City of the future.
Improved service quality for the people of Brussels
What differentiates a connected light point from a conventional luminaire is its ability to send and receive information. Indeed, this technology provides information about the status of each light point at any time, makes it possible to identify broken luminaires or assign precise operating or dimming times to each point.
A park stays open till 8 p.m.? There's no point keeping the lighting on until 10 p.m. So we can switch it off, while keeping the luminaires on the other side of the street on full blast.
In short? More energy savings, less light pollution and a safer environment due to a reduction in down time. But also a fast and precise callout in the event of failure, as the dysfunctions of these luminaires are reported almost in real time.
Gradual deployment
The first connected light points of the Brussels public lighting system will be activated this winter. "In the last few years, we have already installed around 8,000 new-generation luminaires that are compatible with this new smart system. A transmitter around 8 cm in diameter is all it takes to get them up and running," explains Bénédicte Collard, Public Lighting Manager.
The deployment will therefore be carried out first and foremost on these existing luminaires: several thousands of them are scheduled to be connected by early 2021. In total, 25% of the municipal public lighting fleet will be converted by 2023!
"A final point to note is that Sibelga has opted for an open connected lighting solution, which guarantees a high degree of independence in terms of equipment suppliers. We absolutely wanted to avoid being trapped by a particular solution or supplier, which would have been detrimental to us in the event of a major price increase, for example," explains Bénédicte.
A long-term vision, therefore, which allows us to look forward to the evolution of our public lighting with peace of mind!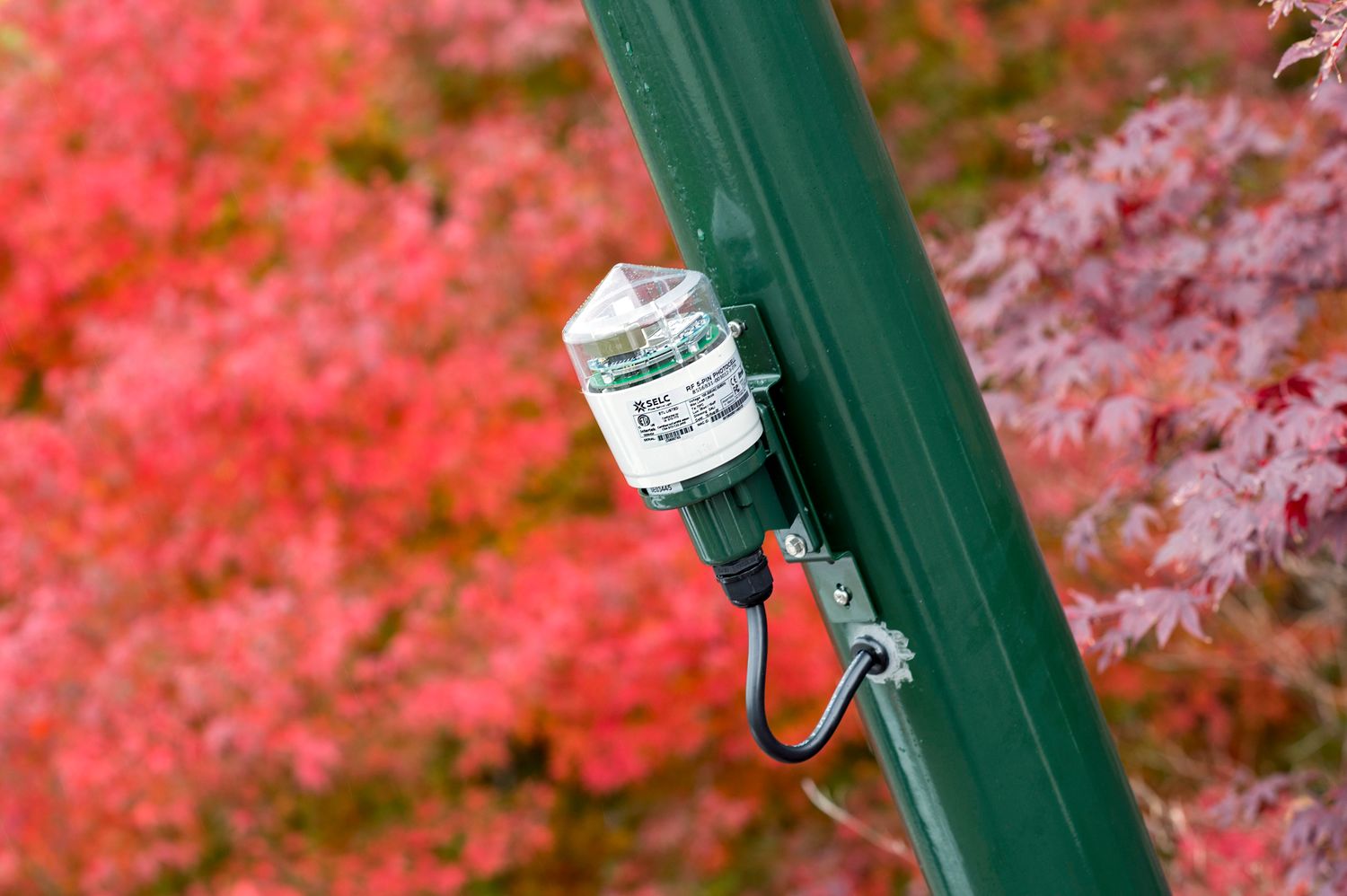 The luminaire is equipped with a small transmitter about 8 cm in diameter that communicates and receives information.